Tribe47 is entering the new decade with a 360-degree view of all the modern marketing trends. From the recent Web Summit in Lisbon, where we sent our dedicated eight-strong troupe of specialists, who brought back key insights into marketing & CRO strategy, content marketing, and media buying.
Armed with this fresh intel, we've identified the 10 inspirational trends that will drive business growth in the year ahead.
Trend 1: Say it with Storytelling
From transportive bedtime fairy tales to anecdotes told after work in the pub, people everywhere love a good story.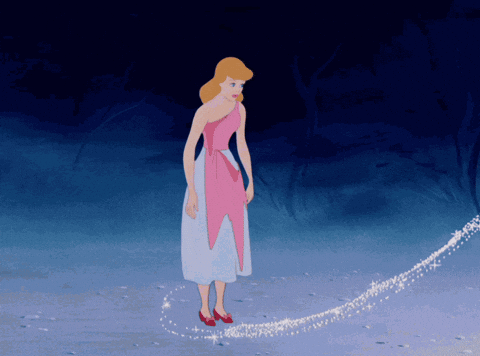 A key insight Tribe47's Sylwia Le learned from The New York Times' International Creative Director Graham McDonnel at Web Summit was to use this fondness for stories to convey your brand message in a relatable way. 
According to McDonnel, each story you tell in your marketing campaign should introduce an element, present a problem and reveal the outcome in a compelling way. 
"The magic combination of a good story, executed in the right way, is the experience everyone should be aiming for." - Graham McDonnel, International Creative Director, The New York Times 
Trend 2: Woo Your Customer with Your Content
Users are bombarded with content all day long. Aggressive and invasive tactics to get their attention are more likely to result in annoyance than a conversion. 
Instead of playing on their fears or smothering them in notifications, a more favorable approach is to show your audience that you know who they are and what they're all about. 
Winning on social media in 2020 means knowing every day who your audience is and how to engage them by sharing stories and information that matters to them. So, if you sell fabric online, post the best sewing patterns you can find together with tips on how to create the perfect hem. 
Trend 3: Beauty and Movement
If your blog is little more than a barely disguised CTA for readers to buy your product then it's time for an update. Today's blogs need to produce a reader experience that is both interesting and visually attractive.
Match high-quality written content with eye-catching gorgeous moving images and you might just make an article that's irresistible. Add embellishment in the form of a gif, video, or animation to take your blog from fine to fabulous. 
Stunning blogs, such as this New York Times creation for Allbirds (yes, the one above!) featuring beautiful fluttering birds, will lead the way and pull in the people in the year ahead. 
Trend 4: Look After Your Customers
A key Web Summit insight gleaned by Tribe47's subscription business expert Masha Kallagova was a marked shift towards customer retention. 
She noted: "We as a society are shifting from the economy of acquiring a client once and then forgetting about him into proving that we deliver great value to them every day and every month."
Customers who are treated well and appreciated for their loyalty can come together to form a strong and supportive community. For example, Mariya Nurislamova, CEO of American fragrance subscription box business Scentbird, described at Web Summit how the company successfully tested and crowdsourced a new line of beauty products with the support of their digital customer community. 

"Subscription businesses enable you to think about marketing as a function of delivering customer success, and not just about the transactional "get that customer over the line." – Des Traynor 
Trend 5: Making Something Tangible
The digital world is built for speed and convenience with little regard for the sentiment. But while no-one can argue the logic of, for example, storing hundreds of e-books on a single, easily transportable electronic device, there's still an undeniable pleasure to be found in physically interacting with a hardback book (especially one filled with beautiful illustrations or photographs). 
Engaging with the human desire for tangible objects is a powerful way to connect with your audience and something that we're likely to see more of in 2020. 
Tribe47's Masha Kallagova was especially inspired by the model used by British subscription business Banjo Robinson to create a physical point of connection with their customers. 
Masha said: "Banjo Robinson is a start-up from the UK that gives kids an opportunity to write a traditional (yes, paper) letter to a virtual pen pal cat character traveling around the world, who answers them in a personalized manner. 
"It's an example that however digital and quick our world gets, we as humans still get excited when waiting for 2 weeks to find a letter in a mailbox. It's also one of the cutest companies I witnessed during Web Summit."
Trend 6: Ideas Over Platforms  
In the mad rush to be on every new platform that comes along, companies can sometimes forget the importance of having something worthwhile to say with the presence they created.
For Tribe47's Mariia Shvets, one of the tastiest insights gained from Web Summit came out of a panel discussion featuring a representative of a major fast food business.
"Of all the presentations, I really liked the panel discussion with Burger King and Lamborghini, where the two companies showed how they are planning to use marketing budgets in 2020," said Mariia. 
"To summarize, the top points mentioned were: focus on personalization and hunt for fresh ideas - not platforms."
A great tip Mariia picked up from Burger King CMO Fernado Machado was to create marketing strategies around big, bold and creative ideas, and never around platforms.  
Trend 7: Purpose-driven marketing
Marketing campaigns with a positive purpose are on the rise and could become big business in 2020. The "woke" generation, if given the choice between buying regular shoes and purchasing shoes from a company that will then make a donation to a charity may lean towards the latter, even if the cost is higher. 
Tribe47's Mariia Shvets noted many Web Summit presenters mentioning the concept of purpose-driven marketing and its growing popularity. 
While Mariia observed, "Jane Wakely, lead CMO of Mars Inc. said that brands should partner with the United Nations to solve global issues around the world," her fellow Tribe member Anastasiia Beztalanna noted Google's UX Director Maggie Stanphill advocating for sustainability. 
Anastasiia said Maggie "was explaining that Google always proposes workflows to their clients that are environmentally friendly, such as "pick up from a store", "deliver when all the items are available" or "don't include packaging" that help reduce environmental pollution. She claims that the ability to be conscious and include these options also have an effect on consumer perception as they are more likely to stay loyal to a brand that demonstrates social responsibility."
While solving global problems might be a stretch for companies that lack the budget and influence of Google and Mars, finding some small way to contribute towards the good of society will you show that you care about your community and by extension your customers. Plus, it makes the world a much nicer place to live in.  
Trend 8: Getting Personal with Direct Messaging
A fascinating insight picked up from Web Summit by Wiktoria Drozd was the quiet slide of users away from social media and towards direct messaging – a trend that is bound to hit the headlines in the year ahead.
Describing her conference experience, Wiktoria noted: "Many speeches were focused around how people are communicating these days and the fact that Messaging apps have 261 million users, but the rest of social media (the traditional platforms) reaches only 247m.
"Interestingly, while traditional social media has a $28 billion ad spend, messaging has only ~$0.28 billion ads spend, which was for me a huge surprise."
Perhaps the abundance of fake accounts, politicized or irrelevant ads and the fact that your grandma can see your newsfeed is putting people off traditional social media platforms? Or maybe the growth in direct messaging is part of the growing trend to bring back a little of the personal into our lives. 
Trend 9: On Time and on Your Own Terms
A Web Summit discussion between Twilio's CMO Sara Varni, Branch Co-founder Mada Seghete, and Don Clark of The New York Times struck a chord with Tribe47's Sofia Melezhik, impressing on her the importance of independence, and the ability of good timing to maximize personalization. 
"Seghete compared the mobile ecosystem with Game of Thrones," said Sofia, "There are brands which are like empires and in the world of such giants, you are trying to survive and obviously you depend on them. But if they shut their API, you will be dead. 
"The idea is to have your own website or your own app and to bring people to your fortress. So, always think about bringing people from those giants to something that you either own or that you at least own 90%."
From Varni, Sofia took away the value of not only sending out the right message but of sending it at the right time.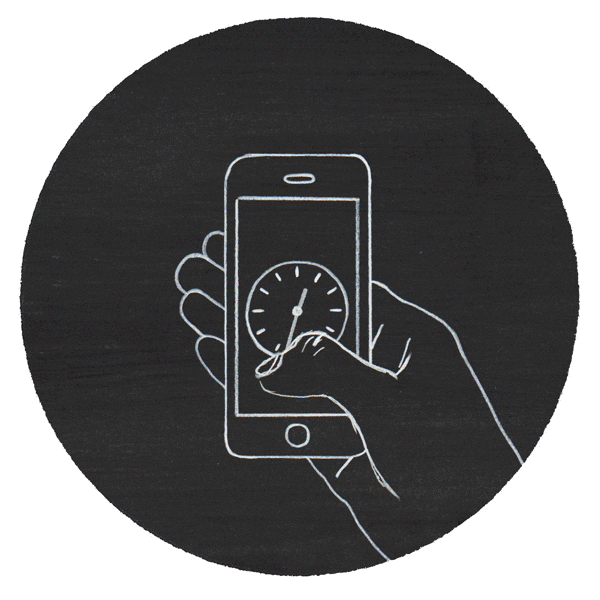 Sofia recalled: "Sara said cool things about the mechanism of reaching out and engagement. In the age of information overload, it is critical that brands try to reach their consumers and be hyper-relevant and personalized by sending the right message to the right person at the right time."
"We see more channels of communication growing but email is still the preferred channel, with 84% of customers saying that they want to communicate with a company over email. But when you need something immediately (like verification code) you are more likely to consume over SMS, push notifications, or any other alerts. So, brands always need to think about the context of the message and the timing." 
Trend 10: Genuine Interaction
Tribe47's Katarzyna Lapko left Web Summit clued up on the need to keep it real when it comes to interacting with customers. 
Describing her key conference takeaways Kasia said "Don't apologize unless you mean it. Don't engage the community unless you want to have a real debate that means you might have your mind potentially changed."
For Kasia, an example of a company that really engaged with its customers and took their views into account was Reddit.
She said: "Reddit's CTO Chris Slowe described in his presentation how you should interact with your users to build a good product and scale it. 
"He said that Reddit spent 10 years building an app, tested it on 1,000 beta Redditors before they launched it, but received a lot of criticism from the community. They could have just closed the app, but instead, they continued to improve it (and it's growing right now)."
Reddit's decision to engage with customers and work with them to create a product that their users wanted, made a lasting impression on Kasia. 
"They initiated a discussion and worked hard to improve their product. However, they allowed users to choose; the old version of Reddit is still available so it can be compared with the new one." 
Turning Trends into Triumphs
We hope that these ten trends will provide you with plenty of inspiration to use when planning your own 2020 marketing. They have certainly sparked some exciting ideas here at Tribe47. Check as well our recommendations on books worth reading here.
For guidance and advice on how to grow your business in the year ahead, or if you have a question about any of the trends mentioned in this article, just give us a shout in the comments below!